Happy Waves Holiday Home
7 Tecoma Street, Wavecrest, Jeffreys Bay
A casual, comfortable and super cool holiday home, perfectly located at the classic lower point surf spot in Jeffery's Bay.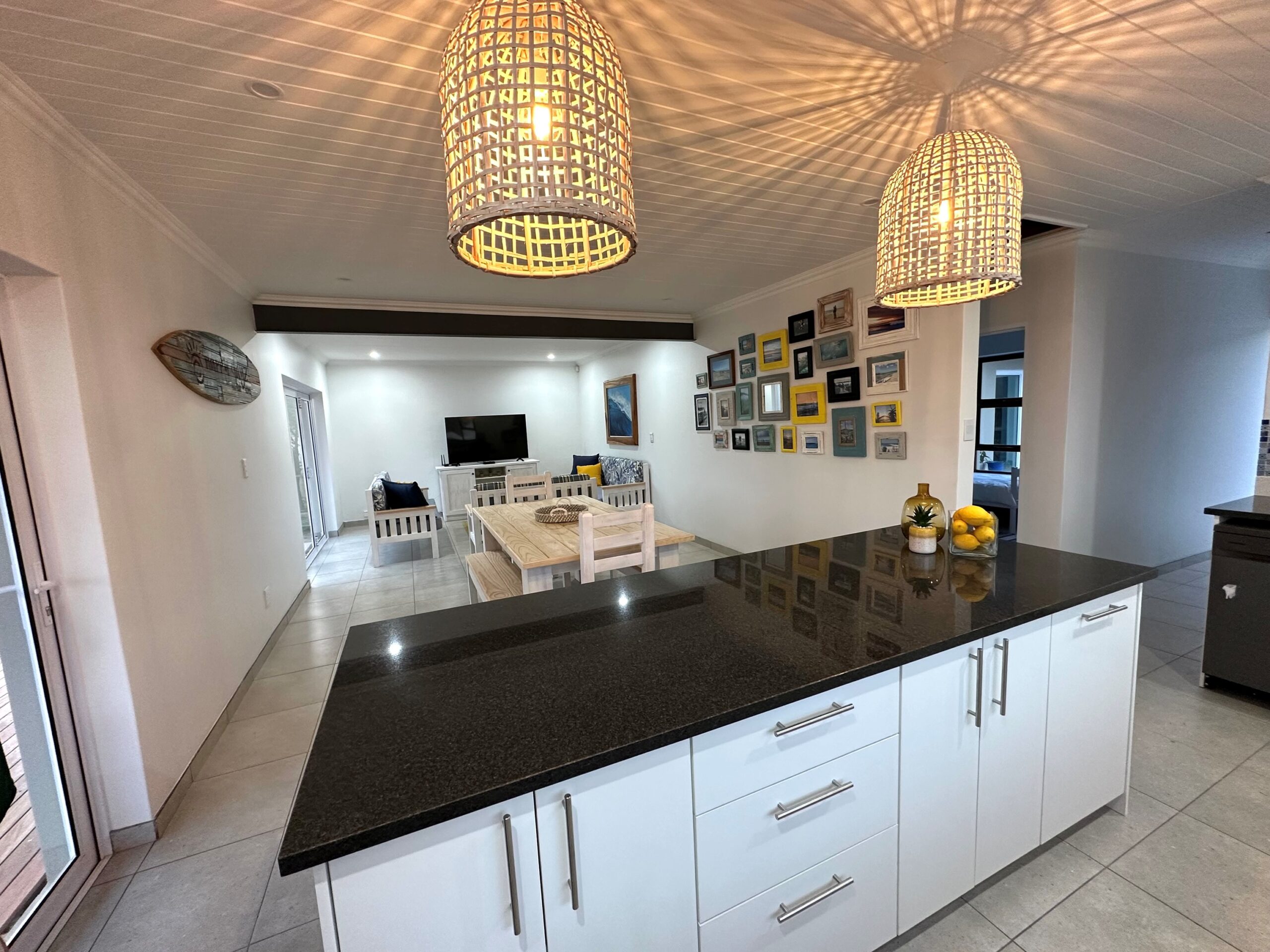 Happy Dayz Holiday Home
5 Tecoma Street, Wavecrest, Jeffreys Bay
A newly renovated, modern holiday home located a few steps away from Lower Point Beach in Jeffery's Bay.
Our lives are balanced by the ocean; the flow of water, the taste of salt, sand under our feet, and sun on our skin. We were searching for a place, in a place, that gives us everything that is important for this balance.
If you are respectful of the sea, environment and other people in and out of the water, we invite you to enjoy our Happy Holiday Homes where happy days are guaranteed.
It was the first wave to be surfed in Jeffreys Bay. Point was discovered by long boarders in the early 1960's, little knowing they had stumbled across one of the natural wonders of the world. With Super Tubes just up the point it was referred to as Indicators, as when the set waves would hit Supers, the surfers at point would start amping knowing the waves would roll in.
Not as protected as the other waves on strong South West days, Point does handle a large swell. The bowl offers some heavy take-off's, but after that the wave mellows out and it really becomes a fun rippable wave and on a good day, low to pushing tide there are a few nuggety barrels to be had. The point generally has waves even on a small swell, there usually will be something to ride. If its flat at the point, its flat……
This wave is perfect for groms and a place to start your J-Bay surf trip. If you want to settle down and get used to the power and vibe of the town paddle out here. There is a gully in front of the car park, a short turn to the right and you are at Tubes which is a very fun and hollow right where you are sure to be barrelled, but again your timing must be right. There is a long "danger zone" that must be negotiated before you reach the safety of the back line, especially on the bigger days, so don't make the mistake of thinking you're out before you're out. Point is best in the 3-8 foot range, depending on what size waves you are comfortable with.
As is with all surf spots, be cool, have manners, wait your turn and respect the locals, then all should be good, and you will have a jol surfing great waves.
For an overview of all the waves download J-Bay surf spots.
Check out the Jeffreys Bay Surf Report at magicseaweed.com.